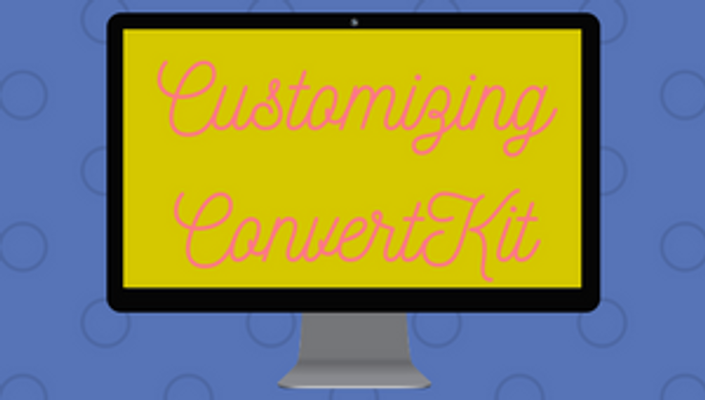 Customizing ConvertKit
Learn to create customized email templates for ConvertKit
Love ConvertKit, but kind of miss the fancypants templates from certain other email providers?
There's a solution...and it involves custom coding(!!)
But, there's another solution: just download a template, and it's all done for you.
No. coding. required.

Introducing...
CUSTOMIZING CONVERTKIT
Customizing ConvertKit comes with a done-for-you email template.
Just copy-paste the template into ConvertKit, and customize the colors to match your brand (I'll show you how).
That's it.
If you can copy-paste a color code, you can have your own custom ConvertKit template.
Sound scary?
It's really not.
The lessons in Customizing ConvertKit will walk you through step-by-step and show you exactly what to add and delete to get your own custom look.
The template looks like this. And you can change the colors and mix-and-match the elements however you want.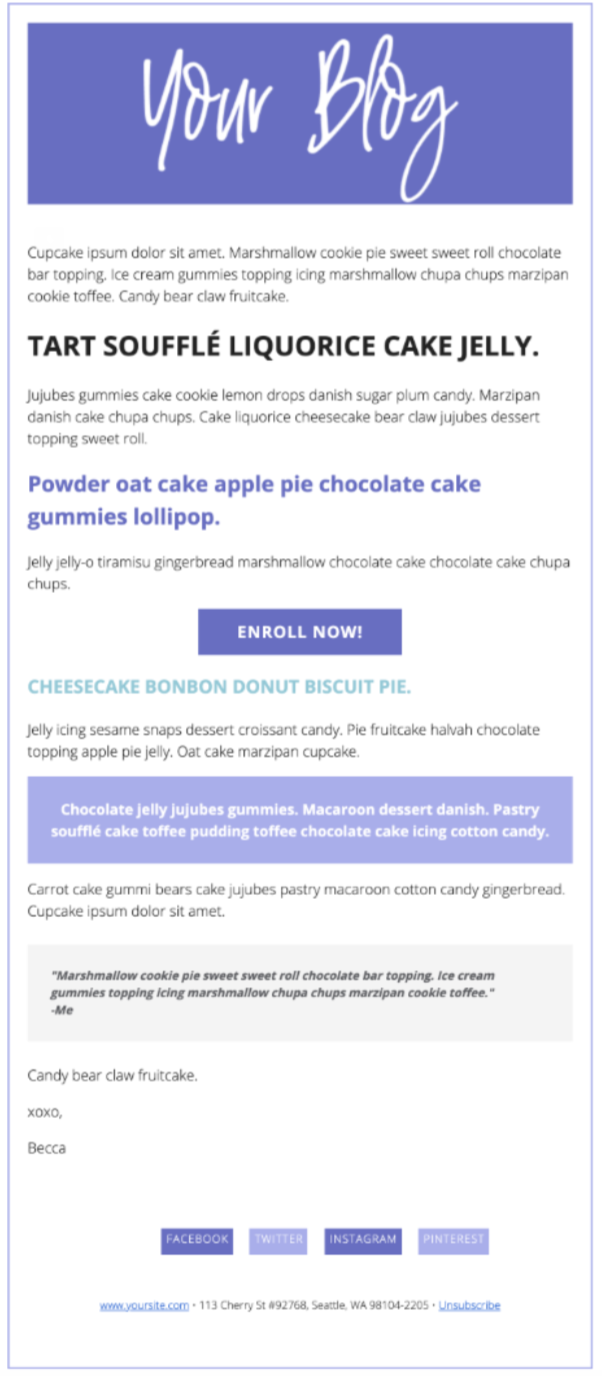 With Customizing ConvertKit, you're getting a custom template and training modules to show you how to install and customize it.
No tech skills and no coding knowledge?
No problem.
All you need to do is copy-paste the code I give you into ConvertKit (and I'll even show you how to do that).
And if you want to customize the templates further, I'll show you exactly what text to delete and exactly what to replace it with.
No coding knowledge required.
Your emails will just be the snazziest on the block.
Your Instructor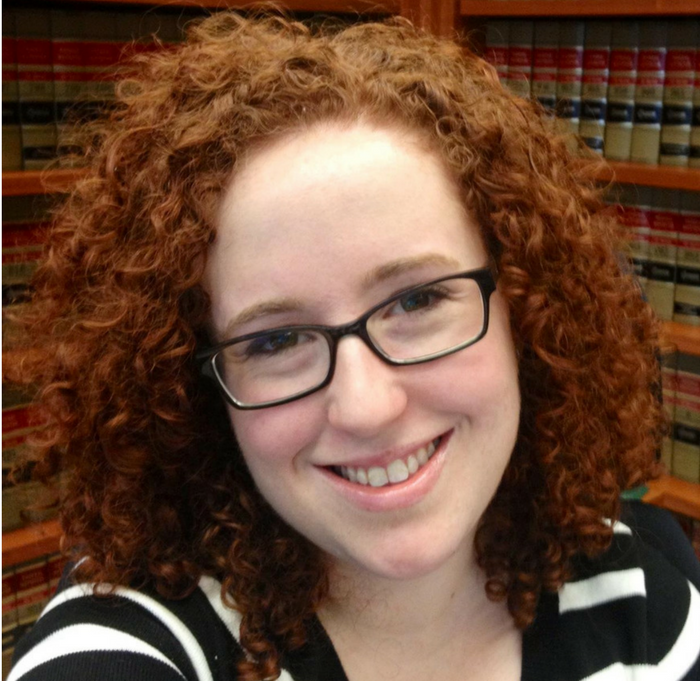 Hi, I'm Becca. I'm here to help you become a better blogger. If you have a good idea for a blog, not knowing things like how to set up opt-in forms and what the heck a rich pin on Pinterest is should not be holding you back. I spent a long time figuring these things out on my own, and I came out the other side a better blogger. I can help you achieve the same result, but with a lot less time spent wandering helplessly around the Internet. Let's work together and make your blog great!
Frequently Asked Questions
Do I need to know how to code?
Nope! I'm giving you the exact code to copy-paste into ConvertKit, and I'm showing you exactly what to replace if you want to make small changes. You do not need any prior coding experience.
I like the template, but I don't like the colors. Can I change that?
Yep! I'll show you how to change all the colors in the template to match your branding.
Will this work on other platforms besides ConvertKit?
The template was designed specifically for ConvertKit. Other email providers do things differently, so I cannot say whether or not it will work on any other specific provider. The only provider it is intended for is ConvertKit.
When does the course start and finish?
You'll have access to 100% of the course content as soon as you enroll, and you can take it as fast or as slow as you like.
How long do I have access to the course?
You have access to the course for the entire lifetime of the course.
What is the refund policy?
Due to the nature of this product, I cannot offer any refunds.
Is this an official ConvertKit product?
No. I am not a ConvertKit employee, and ConvertKit has no connection with this course.