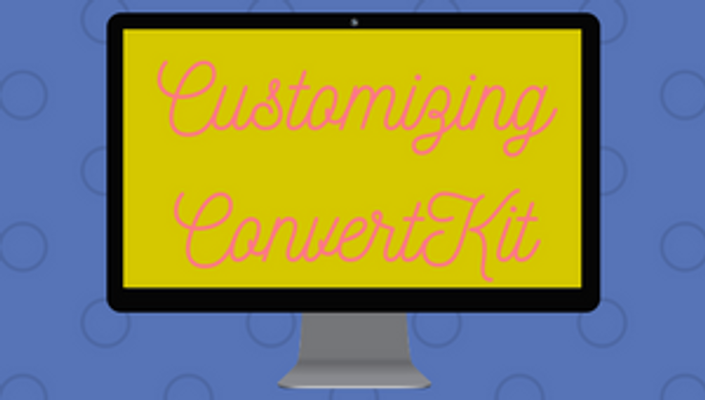 Customizing ConvertKit
Quickly create a customized ConvertKit email template that you can use TODAY!
Love ConvertKit, but kind of miss the fancypants templates from certain other email providers?
There's a solution...and it involves custom coding(!!)
But, there's another, better solution: just download a template, and it's all done for you.
No. coding. required.

Introducing...
CUSTOMIZING CONVERTKIT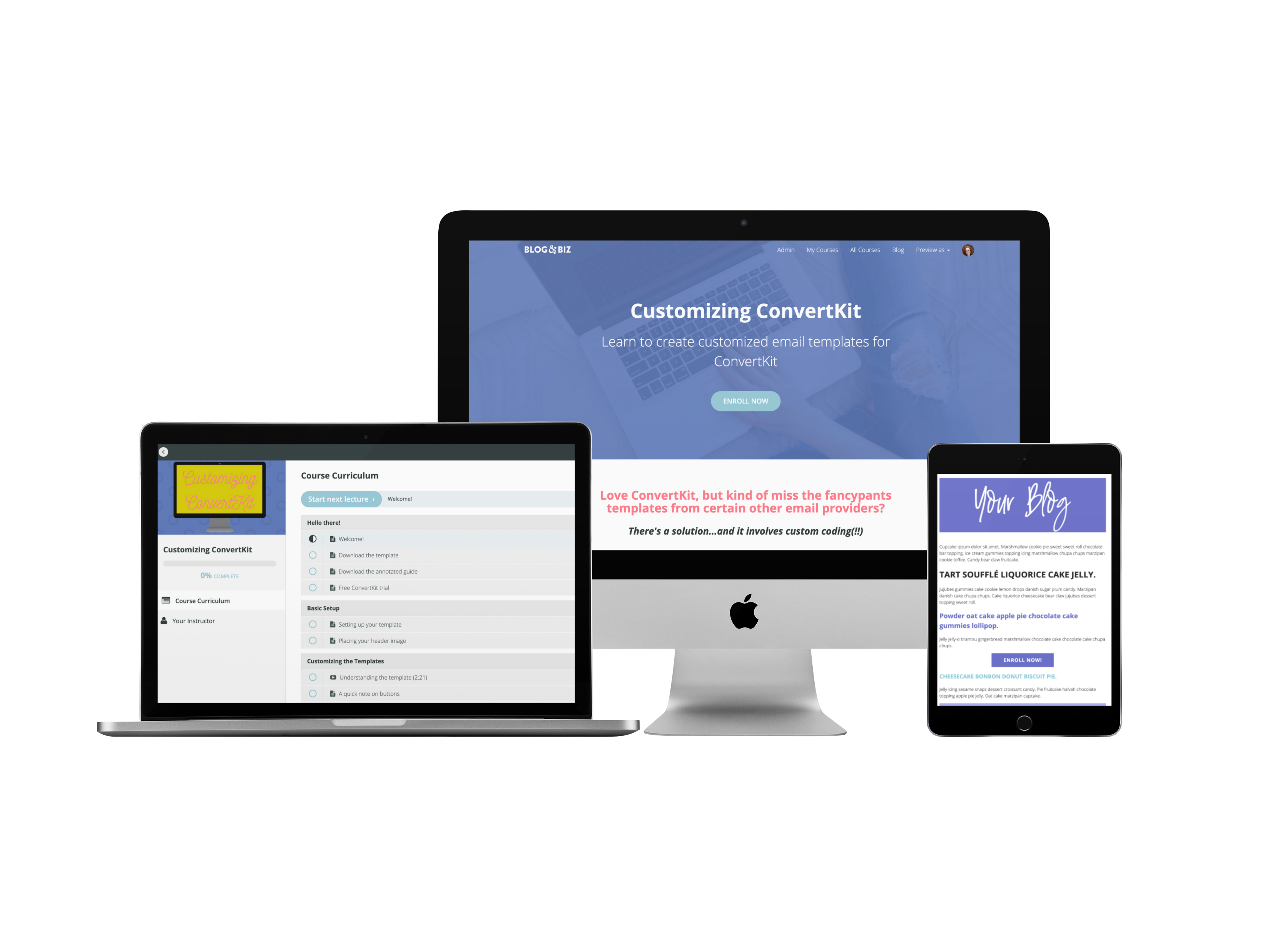 Customizing ConvertKit comes with a done-for-you email template.
Just copy-paste the template into ConvertKit, and customize the colors and fonts to match your brand (I'll show you how).
That's it.
If you can copy-paste a color code, you can have your own custom ConvertKit template.
Sound scary?
It's really not.
The lessons in Customizing ConvertKit will walk you through step-by-step and show you exactly what to add and delete to get your own custom look.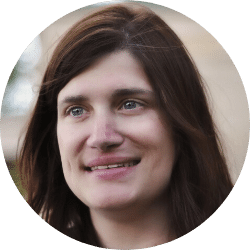 "If you want to start blogging, Becca is a great resource for learning how to build a great foundation. Becca's blog posts, emails, paid courses, and PDF downloads are all great. And I love her website! It's so pretty!"
-- Jessica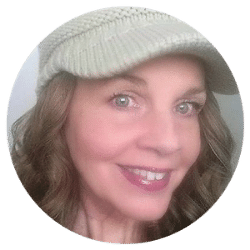 "Becca Klein is my go to girl, now, for all things related to the technology portion of running my wig shop business. My money was well spent on this young woman!"
-- Elizabeth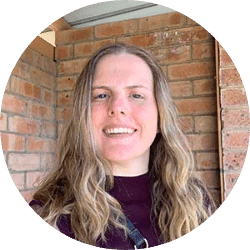 "Becca is a great resource for any bloggers hoping to turn their blog into a business."
-- Jodie
The template looks like this. And you can change the colors and fonts and mix-and-match the elements however you want.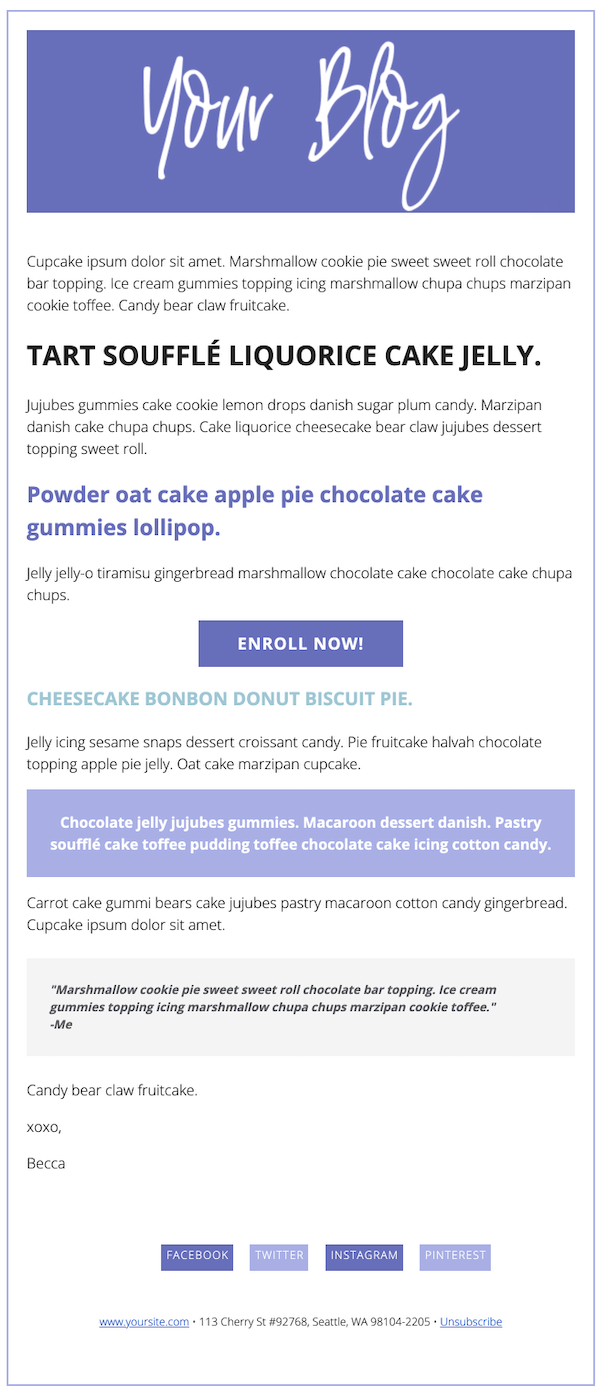 With Customizing ConvertKit, you're getting a custom template AND training modules to show you how to install and customize it.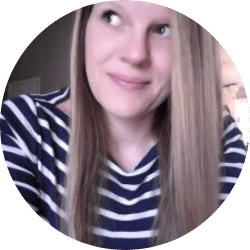 "Becca is very knowledgable about blogging and enthusiastic about helping other bloggers and online business owners succeed. Honestly, I really like how pretty her blog is and how informative all the posts are."
-- Rebecca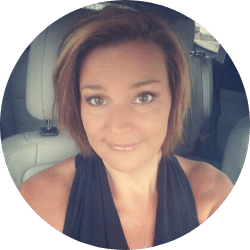 "Blog & Biz is a resource to use to make your blog pop. I love everything Becca has done to date!! So informative and a great resource."
-- Wendy
No tech skills and no coding knowledge?
No problem.
All you need to do is copy-paste the code I give you into ConvertKit (and I'll even show you how to do that).
And if you want to customize the templates further, I'll show you exactly what text to edit and exactly what to replace it with.
No coding knowledge required.
Course Curriculum
Hello there!
Available in days
days after you enroll
Basic Setup
Available in days
days after you enroll
Customizing the Template
Available in days
days after you enroll
Your emails will just be the snazziest on the block.
Your Instructor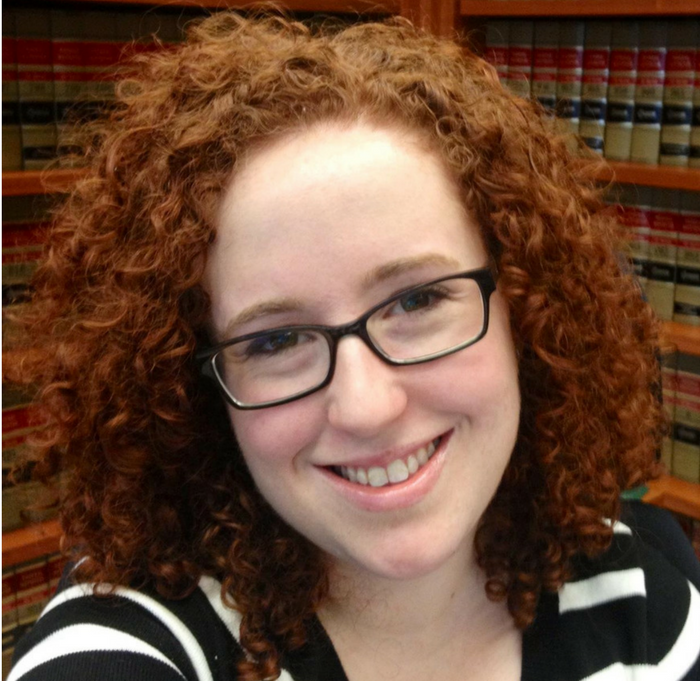 Hi, I'm Becca. I'm here to help you become a better blogger. My mission is to help female entrepreneurs build, launch, and grow their blogs into profitable businesses. If you have a good idea for a blog, not knowing things like how to set up opt-in forms and what the heck a rich pin on Pinterest is should not be holding you back. I spent a long time figuring these things out on my own, and I came out the other side a better blogger. I can help you achieve the same result, but with a lot less time spent wandering helplessly around the Internet. Let's work together and turn your good idea into a great blog!
Frequently Asked Questions
Do I need to know how to code?
Nope! I'm giving you the exact code to copy-paste into ConvertKit, and I'm showing you exactly what to replace if you want to make changes. You do not need any prior coding experience at all.
I like the template, but I don't like the colors or the fonts. Can I change that?
Yep! I'll show you how to change all the colors and fonts in the template to match your branding. It's as simple as just replacing very small pieces of code, and I will show you exactly what to replace and exactly what to replace it with.
When do I get access to the course?
Instantly! As soon as you enroll you'll be taken to the course site and you can do it as fast or as slow as you'd like.
How long do I have access to the course?
You have access to the course for the entire lifetime of the course.
What is the refund policy?
Due to the digital, instant-access nature of this product, I cannot offer any refunds. If you have questions about the course, please email
[email protected]
before making your purchase.
Is this an official ConvertKit product?
No. I am not a ConvertKit employee, and ConvertKit has no connection with this course.